Welcome To Our Practice
Eye Associates, LLC was founded by Dr. Brian M. Sucheski and Dr. Rebecca S. Walker, board-certified, experienced ophthalmologists who have been practicing together in the Bucks, Philadelphia and Montgomery Counties for the past 18 years. They envisioned establishing a medical and surgical ophthalmology practice, which would be geared toward providing the most up-to-date eye care for patients. They have continued to provide an office environment that stresses the basic premise of treating their patients with the same level of care that they'd treat their own family members.
With a single location, equipped with state-of the-art equipment and expert friendly staff, they aim to care for their patients in an efficient and accessible environment. With their knowledge, expertise and genuine concern for their patients, Dr. Sucheski and Dr. Walker are available to provide the highest level of care for you and your vision, your most precious sense.
We are proud to announce that both Drs. Sucheski and Walker were recently named in Philadelphia magazine's Top Doctors awards for Ophthalmology.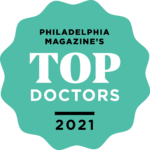 Recently, the façade and name of the building has changed to Grand View Health Center-Highpoint from the Highpoint Professional Building.   Drs. Sucheski and Walker remain on staff at Wills Eye Hospital as assistant professors and have no current affiliation to Grand View Hospital at this time.  Dr. Sucheski and Dr. Walker are also on staff at the Wills Surgery Center in Bucks County, in Warminster, the Foundation Surgery Center in Fort Washington, PA .
Eye Associates is pleased to offer a wide range of medical and surgical eye care services. These include:
Comprehensive Eye Exams
Cataract Surgery with premium aspheric lenses
Custom Bladeless LASIK and PRK
Glaucoma Diagnosis and Treatment
Laser Surgery for Capsular Haze
Lasers for Glaucoma
Dry Eye and Blepharitis Care
Macular Degeneration Exams
Diabetic Eye Care
Floaters and Flashes Exams
Corneal Topography/Wavefront Analysis
We are happy to diagnose and treat all common eye symptoms including blurry vision, eye pain, red eyes, burning, itching, eye floaters and flashes, eye strain, double vision, light sensitivity and tearing. We offer same day appointments for these common eye emergencies, but ask that you call first for emergency appointments.
For more information or to make an appointment, call us today at 215-997-2015.